What
The WHAT is whatever you want!!!
Thinking small and intimate for a wedding? Done!!
Want it really heartfelt, no problems? Can do!!!
Thinking you need more information because a loved one has been diagnosed with something and may need a funeral in the imminent future. Basically whatever your WHAT is, I can help.
Please look to the full listing below as to exactly WHAT it is I can assist you with. 😃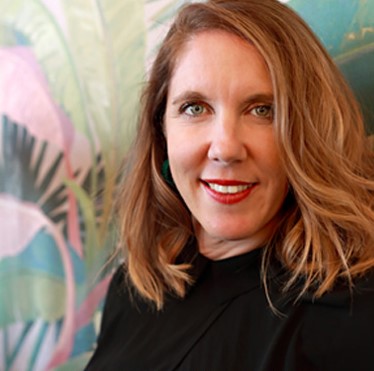 Weddings
I am a Commonwealth Registered Marriage Celebrant (since 2010) and can legally marry you!! I have married over 200 couples all over WA and Australia and there are many "formats" which this can take.
Additional "Traditional" Celebrant Services
VOW RENEWALS; and BABY NAMINGS
As a celebrant, these fall right in my wheelhouse, I have done a lot of these, often for couples I have already married!! Babies come along or they wish to renew!!! Scripts all bespoke and to fit your occasion.
Also, don't forget about SURPRISE weddings. Got a 40th birthday you're wanting to turn into a ceremony or an engagement that everyone THINKS is just that, surprise!! I'm here to tie the knot for you and do it all in stealth, legally the couple cannot be surprised of course, but you can surprise your guests!!
Funerals
I have performed over 550 funerals all over WA. I have previously worked for one of Perth's leading family owned Funeral Directors, learning much of the industry from the back to the front. Now I proudly stand at the front for you and with you. I have several very loyal Funeral Arrangers who recommend me to families, however I am also available on a direct consultancy to families, detailed below.
Family Death Care Advocacy
Family Death Care Advocacy is assisting families through the care of their loved one after death. Even if you know the death of a loved one is imminent – or perhaps your own death, discussions about options, what suits you as a family, choices and budgets are all considerations I can help you with. I advocate for YOU. As the name suggests.
This means no push for decisions to be made, stuffy venues which do not suit you to be chosen. Deposits to be paid up front or culture not being respected.
The death of a loved one is an overwhelming and confusing time, and you don't want sales pitches and funeral industry jargon thrown at you – I act as a conduit and a go-between for all those difficult decisions and overwhelming choices.
Celebrant Training
Since 2017 I have been employed by a number of Registered Training Organisations to deliver Cert 1V in Celebrancy; Funeral Course; and Masterclasses for Professional Celebrants; As well as Ongoing Professional Development for Celebrants. This allows me to keep myself at the absolute top level of professionalism and education in my industry. Also, it gives me a chance to liaise with my colleagues, keep abreast of trends and changes within the industry. I have a thirst for learning and passing on my knowledge to others, and of course networking 😊
Mentoring
For several years now I have naturally mentored new celebrants after often training them in their Cert 1V in Celebrancy, or perhaps meeting at a professional development day or networking function. With the changes to the Attorney General's Requirements for no more face-to-face, ongoing professional development for Commonwealth Registered Marriage Celebrants, some of that organic mentoring will go by the wayside.
If you would like to meet for a coffee, I am happy to chat for free.
For more bespoke mentoring either:
Writing ceremonies;
Performing ceremonies;
Working with couples or families – I am happy to design a one off package for you, please make contact.
Coming soon – Podcasting
I am excited to let you all know I am launching a Podcast called "Hashtag #death" this is a series of interviews. Series One will include four themes of podcast which will cover the death and dying profession, grief and loss, personal experiences and tips from the experts. I will be assisting in debunking and demystify many of the misconceptions and misinformation which exists around many "death" professions. From the Funeral Industry to death doulas and palliative care, I'll look at it all and bring you ground-breaking interviews.
Hashtags are used when we want something to TREND. I truly believe in this day and age we need conversations about death and dying to be trending. Hence, Hashtag #death"!!